Island Primary Care – Orcas
7 Deye Lane
Eastsound, WA 98245
P: 360.293.3101 or 360.376.2561
F: 360.466.6139
Hours
Monday–Friday, 8:00 a.m.–4:00 p.m.
Appointments required for all visits.
For after-hours care, please call: 360.293.3101 or 360.376.2561.
Island Primary Care – Orcas is your trusted neighborhood clinic for adult and pediatric services. We can coordinate your patient care and provide you with the support you need to feel your best. The provider-patient relationship that develops allows us to detect changes in your health and work towards the quality of life you deserve. Our dedicated and experienced team is passionate about keeping you and your family healthy!
MA Training
Work and grow your career!

Advance your career with on-the-job Medical Assistant training. No prior medical experience required!
Services Provided
We offer a variety of services, including:
After-hours Care & Same-day Availability
Diagnostic Testing
Family Medicine
Labs
Patient Care Coordination
Pediatrics
Women's Health
X-rays
Accessing After-hours Care
If you are have a life-threatening event, such as a heart attack or stroke, please call 911.
If your urgent health event occurs after the clinic is closed and it is not life-threatening, please call 360.293.3101 or 360.376.2561.
You will be asked to provide relevant information and the on-call Island Health physician will return the call within 30 minutes to discuss the situation and provide advice.
COVID-19 Testing & Vaccines
Island Primary Care – Orcas is committed to providing COVID-19 testing and vaccines for patients locally, either through our clinic or in collaboration with our community partners, San Juan County Public Health and Ray's Pharmacy.

COVID-19 Testing
COVID testing for symptomatic, possible exposure, pre-procedural, and return to school or work at the clinic can be scheduled on the following days:
Monday, Wednesday or Friday, 11:00 a.m.–12:00 p.m.
Tuesdays, 4:00–6:00 p.m.
Results are usually returned after 24 hours and can be accessed in your Island Health patient portal account. Patients are notified of negative results by the clinic staff and immediately on receipt of a positive.
Call 360.293.3101 to schedule a COVID-19 test.

Vaccine Appointments
To find a local vaccine provider, go to www.vaccinelocator.doh.wa.gov (Washington State Dept. of Health).
Courtesy Labs at Island Primary Care – Orcas
Island Primary Care – Orcas is happy to facilitate lab orders for an outside provider; however, we are not a walk-in lab. There are several items to note when we process labs from providers outside of Island Health.
Please plan ahead for courtesy labs from your specialists by allowing one to two weeks for scheduling and processing.
A current order must be brought in or faxed to our office at 360.466.6139 for phlebotomist review before an appointment can be scheduled and at least one week before the results are needed. There are some uncommon orders we may not be able to fulfill due to supply availability or special processing.
All lab appointments are scheduled from 9 a.m.–2:30 p.m. The specimens are transported to the Island Health laboratory either by plane or by ferry each afternoon.
For courtesy labs, we function as a "draw facility" only; however, the results will appear in your Island Health patient portal.
Test results that are ordered by an outside provider will also be communicated to the patient by the outside provider as they are in charge of the information in your care plan. The ordering provider, or their staff, are responsible for communicating the results of the tests ordered for you, not Island Primary Care – Orcas.
Lab result times vary, each test requires different amounts of time to process. At a minimum, most results will take 12 to 24 hours to process although there are some exceptions. For example, a COVID tests takes a few hours to process and upload once received by the Island Health lab, but a urine culture will need several days to show bacteria growth, appearing in the patient portal several days after the COVID results.
Our Providers
New to the Clinic?
New Patient Tips
Please arrive 30 minutes prior to your scheduled appointment.
Bring completed New Patient forms with you.
Make sure you have photo ID and the most current version of your insurance cards.
Bring a complete list of your current medications and dosages.
Patient Resources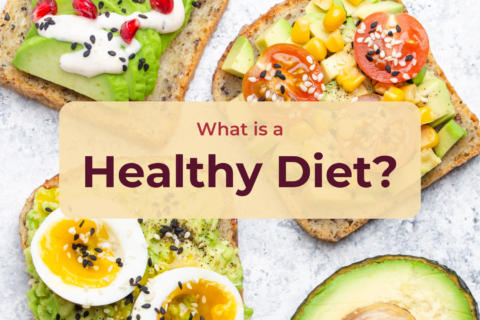 It can seem like one of the most confusing topics. One can certainly find plenty of conflicting advice out there.…
Read more
Summer is here! Which means fun in the sun and an increased need to build healthy hydration habits for you…
Read more