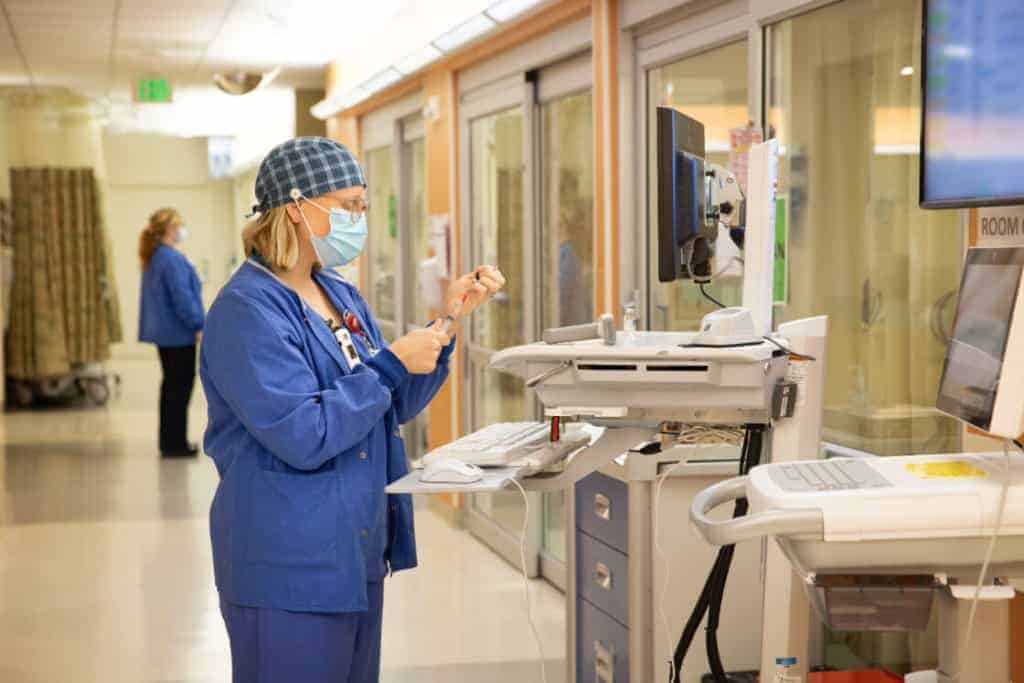 Emergency Department
P: 360.299.1300
For a medical emergency dial 911
Hours
Open 24 hours a day, 7 days a week

Experienced care when you need it most
The Emergency Department at Island Hospital understands that when it comes to saving lives, every minute matters. Our staff has the vital experience to meet any emergency-care challenge 24 hours a day, seven days a week. All Emergency Department professionals are educated and trained in the latest emergency-medicine procedures and operate with the expertise of Level III trauma care and Level II stroke care. Our commitment to excellence and patient care means that we're here for you when you need us most!
Services Provided
The Emergency Department is the best place to go for treatment for serious/critical illnesses or injuries. If you are experiencing any of the following symptoms, call 9-1-1 or visit the Emergency Department immediately:
Stroke (facial "droop", slurred speech or numbness in arm, leg or face)
Chest pain
Severe abdominal pain
Coughing or vomiting blood
Severe burns
Severe bleeding
Severely broken bones
Sudden blurred vision
Difficulty breathing or shortness of breath
Seizures
Head injury with loss of consciousness
Sudden dizziness or loss of balance
High fevers
Slide
When you need immediate medical care for minor illnesses or injuries, patients should consider visiting Island Walk-In Clinic – M Avenue where wait times may be shorter with lower costs.
Common health concerns treated at Island Walk-In Clinic – M Avenue include:
COVID-19
Colds, flu or fever
Earaches
Sinus infections
Migraines
Sprains, strains or minor broken bones
Eye infections
Urinary tract infections
Rashes
Cuts or scrapes
Nausea, vomiting or diarrhea
The Island Walk-In Clinic – M Avenue is open every day. No appointment necessary.
Monday–Saturday, 7:00 a.m.–7:00 p.m.
Sunday, 9:00 a.m.–5:00 p.m.
2511 M Avenue
Anacortes, WA 98221
P: 360.293.3101
Patient Resources
The Emergency Department (ED) at Island Health understands that when it comes to saving lives, every minute matters. Our staff…
Read more
We understand that when you check into the ED, you are not feeling well. We see many different kinds of…
Read more
Stories of Courage
"The registration staff member who admitted me was extremely polite. Everyone was so calm and kind."
Read more
"I'm very proud to be a part of this team, and I consider it an honor to live and work in this community."
Read more